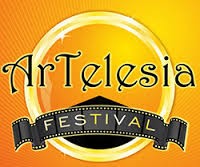 Since 2013 The "Genere, Identità e Cultura" Foundation has activated a research collaboration with the "Centro Studi sul Teatro Napoletano, Meridionale ed Europeo" (President Prof. Antonia Lezza, University Salerno), a cultural association that, in its many years of activity, has shown interest in issues related to gender identity, promoting publications, seminars, theatrical readings on authors and theatrical texts, with attention to the interconnection between gender and sexuality.
Among the shows organised more recently by the Centro Studi sul Teatro, it is worth mentioning: Luparella (Teano, 2010) and Cartesiana, (Teano, 2011), both works by E. Moscato, with the acting of the same Author; Readings from Toledo, in the theatrical reading by Gino Curcione, from texts by G. Patroni Griffi and A. Ruccello (Sorrento, 2012).
Among the activities promoted at the same headquarters of the Association (Naples, Via M. Schilizzi 16), there are the seminars held by E. Moscato, focused on the figures that often populate his dramaturgy, with voice and space to transsexuality and the figure of femminiello (Feb. 2012).
The "Genere, Identità e Cultura" Foundation and the "Centro Studi sul Teatro" have therefore activated a network of studies with a focus on the relationship between the conflictual emotional experiences, in recognizing oneself as a person with gender variance, and the ways in which these experiences are represented on the theatrical scenes in a vivid, effective and self-conscious way, in the plurality of the different existential dimensions and psychic scenes of each one.